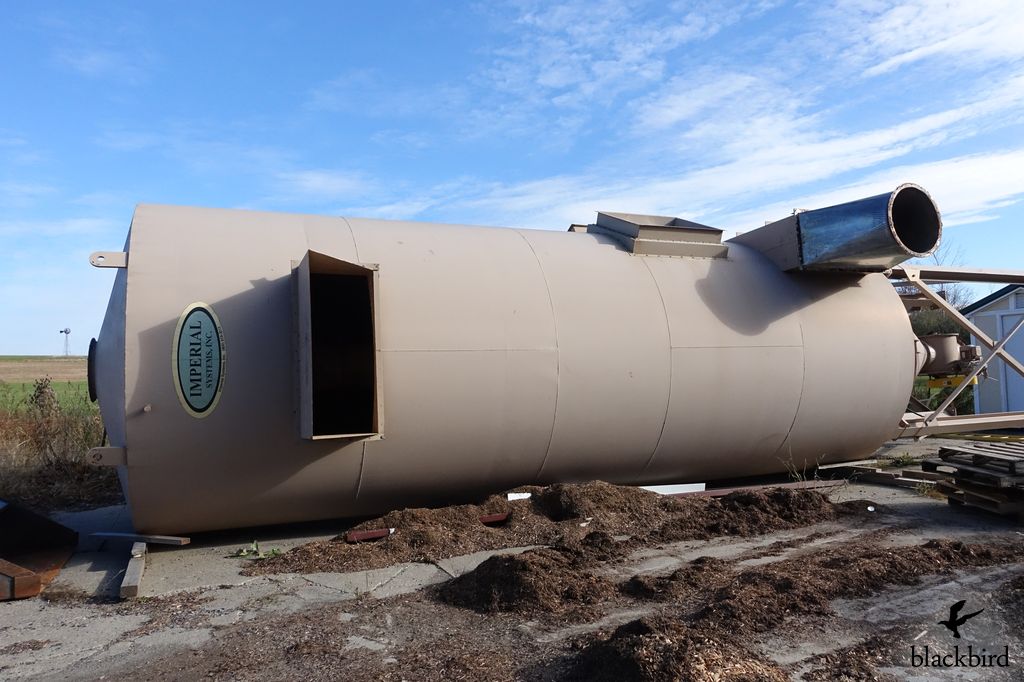 Bioenergy Processing Equipment
Online Auction, Tuesday, June 5, 2018
Auction to settle estate. Equipment and machinery used in the production of wood / organic fuel pellets. Includes hammer mills, conveying equipment, high-volume pulse-type dust collector, pelletizer, and large quantity of support equipment.
Skip images to view details below
Online auction
This sale will be online only, with internet bidding.
Auction Highlights
Imperial Systems BRF 10-200-10 Baghouse with Rotary Air Lock
Lawson Mills P-3-10-1001 20 hp Grass / Hops Pelletizer
Several size-reduction mills, silos, Imperial Systems dust collector, and more
Catalog
Downloadable catalog coming soon. Sign up for updates.
Location
Assets located in Auburn, NY.
Inspection
Monday, June 4, 10am–3pm ET ONLY.
Payment
Auctioneer shall charge and collect from each Buyer a 15% Buyer's premium for each sale at the Auction, in addition to the purchase price as bid. Buyers that pay by credit card will be charged a 3% convenience / credit card fee in addition to any buyer's premiums so noted. ONLINE BUYERS ARE SUBJECT TO THIS ADDITIONAL 3% CONVENIENCE/CREDIT CARD FEE WHEN THEIR CARD IS CHARGED.
Removal
Local removal from location on June 6–8, 9am–3pm ET. Removal and shipment of purchased items will be the sole responsibility of the Buyer to arrange. Please contact our auction office at This email address is being protected from spambots. You need JavaScript enabled to view it. to make arrangements for removal outside of the dates and times listed above. All items must be removed or contracted to ship not later than June 16, 2018. Additional charges will apply to any buyer that holds over or requests additional time to remove their purchases.
No Warranties
Everything in this auction sale is sold "AS IS, WHERE IS and WITHOUT RECOURSE." There are no warranties, guarantees or representations of any kind or variety, whether expressed, implied or otherwise given.
Blackbird Asset Services, LLC is an industrial auction firm based in Buffalo, NY with auctioneers specializing in bankruptcy auctions, industrial auctions, secured creditor auctions, commercial real estate auctions, and benefit auctions. We tailor specialized auction sales of industrial equipment and machinery, and also conduct real estate auctions nationwide.